reCLAIM – Art as Resistance Against Political Violence
reCLAIM is a curated web application, presenting artists and their works opposing various forms of political violence. The artistic interventions displayed on the online platform decontextualize, re-arrange and imbue violent media and contexts with new meaning. In doing so, they comment on and criticize violent political movements and acts, resisting and defying the violence. In the initial phase of the platform, artworks were chosen that are dealing with the ongoing war in Iraq and Syria, destruction of cultural heritage, the violent acts of Guantanamo prison guards, and the complex themes and dynamics relating to the so-called Islamic State.
On the platform reCLAIM, users can display and curate the artworks according to their interests. Various categories make the relations between these artworks visible.
The virtual collection is part of a research collaboration of Larissa-Diana Fuhrmann and Dr. Simone Pfeifer with the artists. reCLAIM is also central to Larissa-Diana Fuhrmann's dissertation project "The Art of Appropriating Violent Images".
The web application is hosted by the University of Mainz and originated from the project "Jihadism on the Internet" at the Department of Anthropology and African Studies, funded by the Federal Ministry of Education and Research.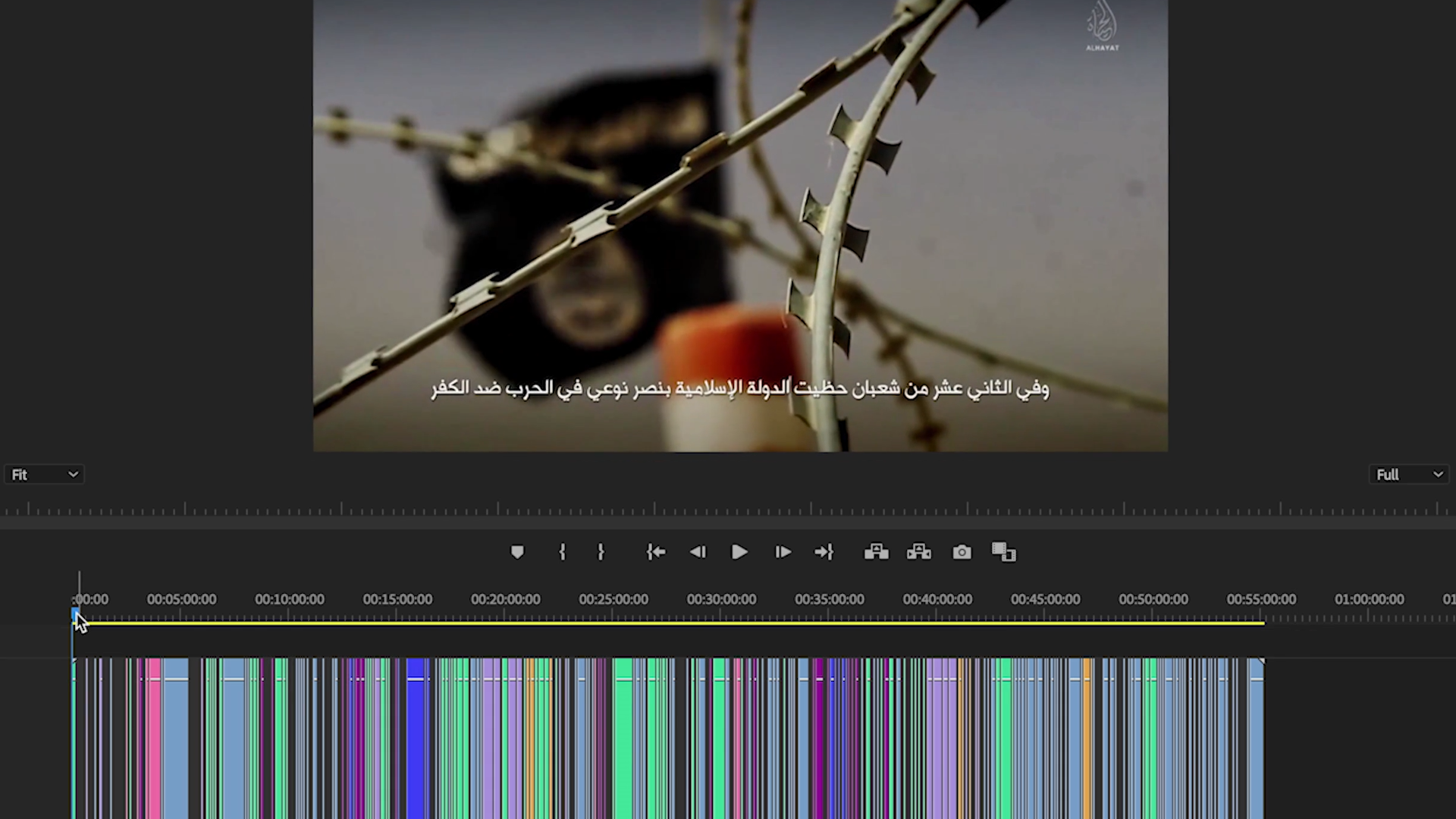 Launch Event of reCLAIM: Resisting ISIS – Art Against Political Violence
Films, presentations and artist talks with
Khalid Albaih, Morehshin Allahyari, Chloé Galibert-Lâiné, and Kevin B. Lee
https://www.reclaim-platform.de
27 February 2021, 4 - 8 pm
Rautenstrauch-Joest-Museum Cologne
Idea and curation by Dr. Simone Pfeifer & Larissa-Diana Fuhrmann
With the new coverage through civilians' mobile phones and the constant dissemination of violent images on social media, the war in Syria, which has been on-going since 2011, took on a new dimension. Groups such as the self-proclaimed Islamic State (IS) have also made use of these digital infrastructures and put their state and excesses of violence on display in a global forum. Less well known are the artistic reactions to this content: The artistic interventions  decontextualize, re-arrange and imbue these violent media and contexts with new meaning. In doing so, these artworks comment on and criticize violent political movements like that of IS, resisting and defying the circulation of violent images. The complexities of these images and their content are condensed and reflected on in the forms of cartoons, destroyed works of art are revived through 3D prints, and protagonists are analyzed through video essays.
More about the film: 
Bottled Songs is an ongoing media project depicting strategies for making sense of online terrorist propaganda. Filmmakers and media researchers Chloé Galibert-Laîné and Kevin B. Lee compose letters addressed to each other, narrating their encounters with videos originating from the terrorist group the Islamic State (ISIS). They use a desktop documentary approach to trace and record their investigations playing directly upon their computer screens. The first phase of the project consists of four short films, each taking the form of a desktop epistolary composed by one researcher addressed to the other.
Bios of filmmakers and artists: 
Chloé Galibert-Laîné is a French researcher and filmmaker. She is currently preparing a research-creation PhD at the Ecole normale supérieure de Paris (SACRe – PSL University), and regularly teaches theory classes and artistic workshops about film and media, recently at the Université Paris 8 (FR), the Royal Academy of Art in The Hague (NL), the Johannes Gutenberg University in Mainz (DE), the Lucerne School of Art and Design (CH) and the Merz Akademie in Stuttgart (DE). Her work takes different forms (texts, films, video installations and live performances) and explores the intersections between cinema and online media. She is particularly interested in questions related to modes of spectatorship, gestures of appropriation and mediated memory.
Kevin B. Lee is a filmmaker, media artist, and critic. He has produced over 360 video essays exploring film and media. His award-winning Transformers: The Premake introduced the "desktop documentary" format, was named one of the best documentaries of 2014 by Sight & Sound and screened in many festivals including Berlin Critics Week, Rotterdam International Film Festival and Viennale International Film Festival. Through Bottled Songs, his collaborative project with Chloé Galibert-Laîné, he received the 2018 Sundance Institute Art of Nonfiction award.  He is Professor of Crossmedia Publishing  and co-director of the Masters Program in Research in Art, Design and Media at Merz Akademie, Stuttgart.
Morehshin Allahyari is an artist, activist, writer, and educator. She was born and raised in Iran and moved to the United States in 2007. Her work deals with the political, social, and cultural contradictions we face every day. She thinks about technology as a philosophical toolset to reflect on objects and as a poetic means to document our personal and collective lives and struggles in the 21st century. Morehshin is the co-author of The 3D Additivist Cookbook in collaboration with writer/artist Daniel Rourke. Morehshin has been part of numerous exhibitions, festivals, and workshops around the world and she is the recipient of The Joan Mitchell Foundation Painters & Sculptors Grant (2019), The Sundance Institute New Frontier International Fellowship, and the leading global thinkers of 2016 award by Foreign Policy magazine.
Khalid Albaih is a Sudanese political cartoonist and multidisciplinary artist, born in Bucharest, Romania. He is currently living and working in Denmark as an ICORN/PEN artist in residence for the city of Copenhagen. Before he moved to Denmark, he lived in Doha, Qatar, working for the Qatar Museums Authority as Head of Installation and Design. His cartoons are published under the umbrella of Khartoon!, a pun on Sudan's capital Khartoum and cartoon, and present a confluence of journalism and art. Additionally, he publishes his written social and political commentary in publications such as Aljazeera, CNN and The Guardian. He founded @DohaFashionFridays and is a co-founder of Khartoum Art & Design Center and has published two books 'Khartoon' and 'Sudan Retold' featuring his work and the works of other Sudanese artist.
Resisting ISIS is hosted by the Rautenstrauch-Joest Museum Cologne in cooperation with  Meshwork: Experiments in Media, Art and Anthropology and the project "Jihadism on the Internet" of the Department of Anthropology and African Studies of the Johannes Gutenberg University Mainz, funded by the Federal Ministry of Education and Research.